The 2022-2023 theme for the Common Experience Program is Sustainability and Climate Change. The selection committee chose Leah Thomas' The Intersectional Environmentalists its signature title to highlight this year's chosen theme.
As a Bruin community, we will engage in related discussions, academic curriculum integration, and programs connected to this year's selection throughout the academic year. We hope The Intersectional Environmentalist inspires meaningful discussion, reflection, and action in regard to sustainability and climate change.
Engage with us through The Intersectional Environmentalist's podcast series'.
Thematic Discussion Guides
Join our conversation! We invite students, faculty, and staff to find space in their classes, club meetings, department gatherings, and more to discuss the impact of climate change and sustainability in our lives. Use these discussion guides to spark dialogue and dig deeper into this year's Common Experience theme.
Highlighted Podcasts and Videos
UCLA's Common Experience has a history of selecting titles that resonate deeply with current issues, in order to inspire our community to take relevant and impactful action. This year's Common Experience selection, The Intersectional Environmentalist, is no different in that many of its rich themes are rooted in critical social, political, and economic issues.
Intersectional History of Environmentalism
Leah Thomas is joined by Intersectional Environmentalist's Media House Creative Lead Simrah Farrukh and Environmental Justice researcher Lexi Hernandez in a conversation on how their respective journeys in environmental activism began, the initiatives they spearhead, and their future plans for intersectional environmentalism.
How IE Started, A Word From Our Founders ft. Diandra Marizet + Sabs Katz
Leah Thomas debriefs the early beginnings of The Intersectional Environmentalist with IE cofounders, Diandra Marizet and Sabs Katz. They explore how Instagram gave them a platform to form their eco community, tips and tricks to leading a career within the environmental sustainability, and more as they take a moment to reflect on their shared journeys.
Nature is For Everyone: Equity in the Outdoors
It has long been held that nature, and time spent within it, is a key aspect of self-care and wellness. In our fight for social justice and equity, it's important to consider how natural spaces should be a resource available for all. This episode of "The Joy Report" sheds light on the organizations and leaders leading the charge for equity and inclusion in the outdoors.
LYC "The Intersectional Environmentalist" Book Talk with Leah Thomas
An introduction to the intersections of environmentalism, power, privilege, and global social justice, Columbia Riverkeeper hosts a virtual book tour even with Leah Thomas to discuss her new book, The Intersectional Environmentalist. This video covers topics and themes discussed within the book, including intersectionality, cultural contexts, environmental policy, and staying positive in advocacy.
What is Intersectionality? (Kimberlé Crenshaw, Applying it to Environmentalism, + the Start of IE)
One of the core tenants of intersectional environmentalism, "intersectionality" is a term coined in 1989 by professor Kimberlé Crenshaw to describe how race, gender, class, and other pieces of identity "intersect", interact, and manifest in our lives. Watch this video to learn more about the topic, the author, and how it connects with environmentalism.
Meet the Environmentalists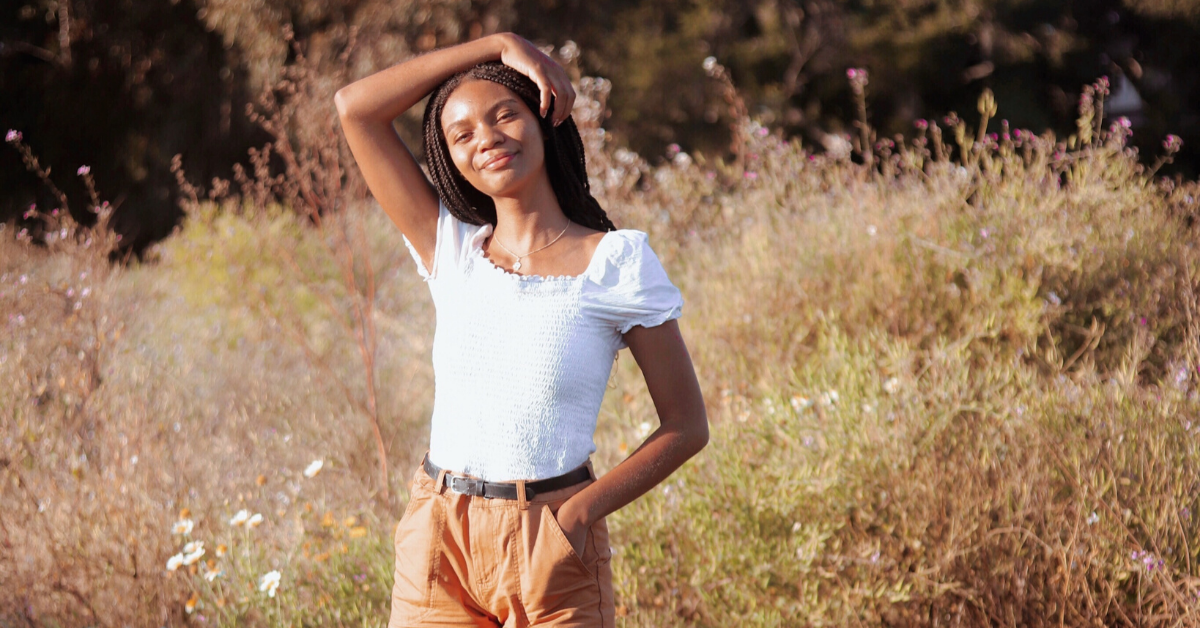 Leah Thomas is a Los Angeles based environmentalist, author, co-founder of the non-profit "Intersectional Environmentalist", educator, and self-identified "eco-communicator". Graduating from Chapman University with her B.S. in Environmental Science & Policy, and cluster in Comparative World Religions, Leah has galvanized her academic background and eco-centered career with companies such as Ecos and Patagonia to be a forefront leader in intersectional environmentalism. Her work centers within the intersecting realms of climate change, sustainability, and social justice; uplifting those most affected by global climate change through an activist's lens. Leah's influence and impact has garnered her recognition from publications such as Vogue, The Washington Post, Highsnobiety, amongst others, as well as appearances on the TIME100 NEXT and INSIDER'sClimate Action 30. Alongside the rest of the Intersectional Environmentalist team, Leah continues to lead the charge in educating, empowering, and uplifting the global effort for an equitable and sustainable future.

Picture courtesy of Leah Thomas at Green Girl Leah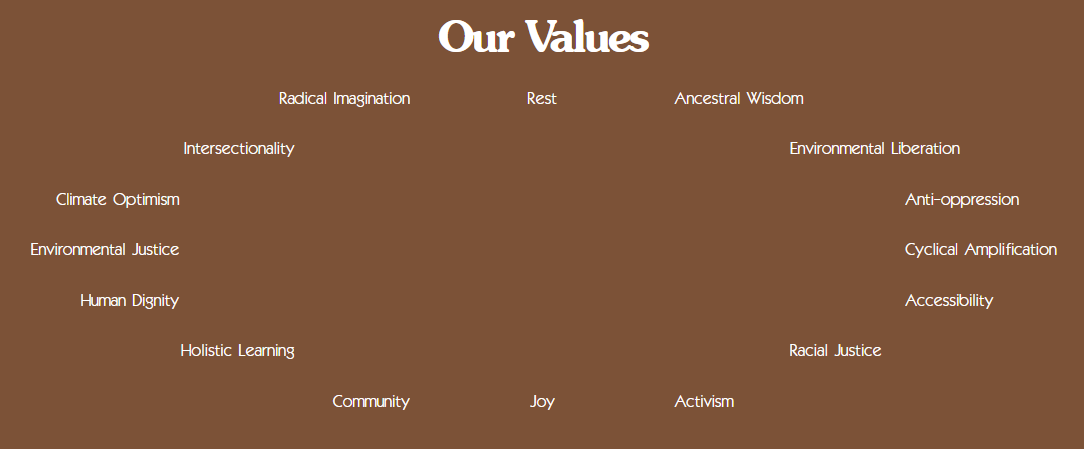 "We hope to empower + instill joy in people of color and historically excluded communities by amplifying the incredible legacies of diverse people in the environmental space throughout history and in the present - because we believe with representation, and an understanding that they have always been part of environmental history, we'll empower a new generation of environmentalists and reshape the future of environmentalism to one that is rooted in equity and inclusion. We seek to bridge the understanding gap and provide accessible educational resources for those who want to learn and guidance and direction for organizations looking to shift their narrative. We are also movement connectors, leading people to initiatives and organizations they can support in their local community"

The Intersectional Environmentalist Mission
To join our Selection Committee and be part of selecting our next Common Experience, please email firstyearexperience@orl.ucla.edu.