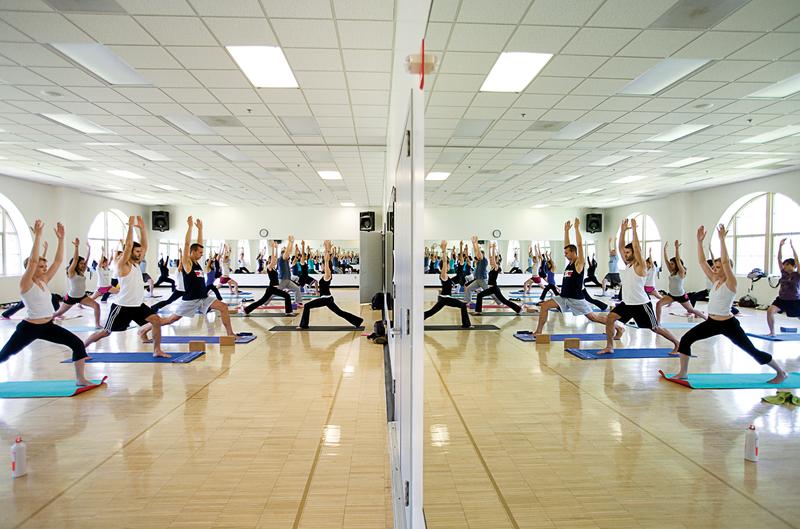 So You Can Be 100%
With the stresses and excitement of your first year, it can be easy to forget about self-care. FYE and UCLA provides resources to ensure your health and well-being in all dimensions, including physical, emotional, mental and financial health.
Arthur Ashe Student Health & Wellness Center
The Ashe Center is devoted to providing quality, accessible, state-of-the-art healthcare and education to support the unique development of UCLA students. Comprehensive services include Primary Care, Women's Health, Immunizations, Travel Medicine, Physical Therapy, Specialty Clinics, Optometry, Acupuncture and Massage – all under one roof!
Students can schedule appointments online, in person, or by phone and can communicate with their primary care providers via secure electronic messaging.
For more immediate concerns, Urgent Care is available during business hours, and after hours, students can access our 24/7 Nurseline for advice and information by phone. The Ashe Center also houses its own full-service Pharmacy, Laboratory and Radiology units.
Counseling and Psychological Services (CAPS)
Counseling and Psychological Services (CAPS) is here to support your mental health needs as you pursue your academic goals this year. The services are designed to foster the development of healthy well-being necessary for success in a complex global environment.
CAPS is pleased to offer a variety of services to meet student needs including:
Crisis counseling available by phone 24 hours a day/7 days a week
Emergency Intervention
Individual counseling and psychotherapy
Group therapy
Psychiatric evaluation and treatment
Psychoeducational programs and workshops
Training for student leaders, mentors, staff and faculty on how to identify and refer distressed students
Campus mental health and wellness promotion
Campus Assault Resources and Education (CARE)
Campus Assault Resources and Education is a safe place for survivors of sexual assault, dating and domestic violence, and stalking to get support, consultation, and to have a confidential place to talk. You can get help without formally reporting an assault or requesting formal treatment. CARE also provides trauma-informed yoga to survivors and awareness and prevention education to the campus community. Learn more about custom workshops and trainings that are being offered on a variety of topics related to sexual violence.
The GRIT Peer Coaching Program
Do you want 1-on-1 peer support to help you adjust to campus life? The Bruin Resource Center's GRIT Peer Coaching Program provides peer-to-peer life coaching for students. Well-trained peer coaches personally assist students to catalyze their success in multiple dimensions of well-being through strategies for academic success, social support, and self-efficacy.
UCLA Recreation
Do you enjoy playing tennis and want to be part of a "team" that's not necessarily at the competitive level of the official UCLA Tennis Team? Would you like to take a healthy study break by participating in a fun Zumba class? UCLA Recreation offers these opportunities and many more through their recreational activities and services in their facilities on and off campus.
Although some require a nominal fee, other activities are included in your student fees and offer a great opportunity to meet new friends and maintain a healthy and balanced lifestyle.