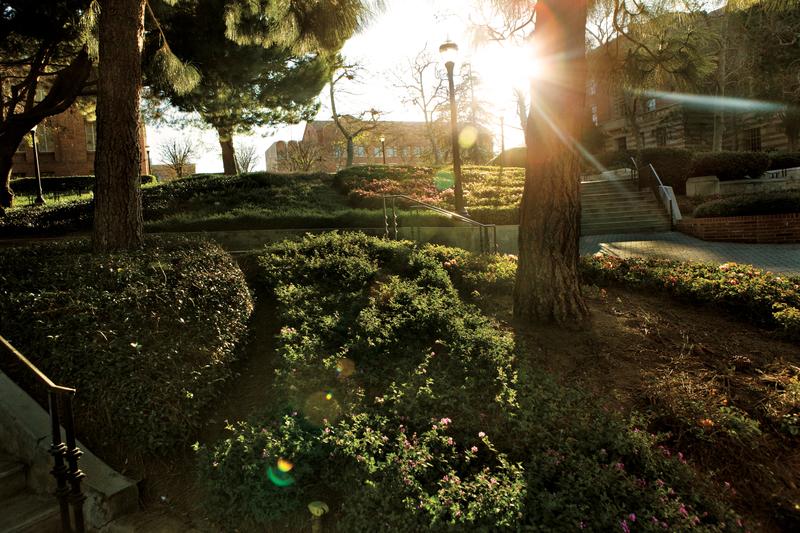 Empowerment through financial well-being
The first year of your college experience is a time of personal growth, exploration and development. Our goal is to ensure that students can learn to navigate their personal finances so they can be financially literate and maintain an overall positive state of well-being.
Financial Aid and Scholarships Office
Whether you are in need of loans, grants, scholarships, or want more information on how to interpret your Free Application for Federal Student Aid (FAFSA), UCLA's Financial Aid and Scholarships Office has the resources and staff to guide you so that your education can be made as affordable as possible.
You can make an appointment with an individual counselor to walk you through the many facets of your financial aid so that you become an informed student making financially sound decisions.
The Scholarships Resource Center
In addition to the support you may receive from the Financial Aid Office, UCLA's Scholarship Resource Center (SRC) has a multitude of resources, support services and scholarship information for all students, regardless of any financial aid eligibility.
Many students may not be aware of the scholarships they are eligible for and because of that a lot of funding may not be claimed every year. Therefore, we highly recommend you contact the SRC office to become educated on additional funds you may be eligible for based on a variety of criteria that doesn't necessarily all depend on merit.
Financial Wellness Program
As part of a being a developing adult, students are encouraged to become financially literate during their undergraduate careers to that when they graduate they are able to successfully manage their finances. UCLA's Financial Wellness Program is dedicated to empowering all students to navigate their finances so they can have an overall sense of well-being as college students.
The Financial Wellness Program has online education courses, peer advising sessions, workshops throughout the quarter, and personal tools all designed to assist students with financial readiness.
Economic Crisis Response
UCLA's Economic Crisis Response Team (ECRT) is a committee comprised of staff who assist students experiencing a financial crisis, which may impact their academic performance. They evaluate each student on a case-by-case basis and review each situation holistically so that the student can overcome any extraordinary financial hardships. They also provide guidance and action plans so that the student can learn from this crisis which then empowers them to make financially sound decisions in the future.