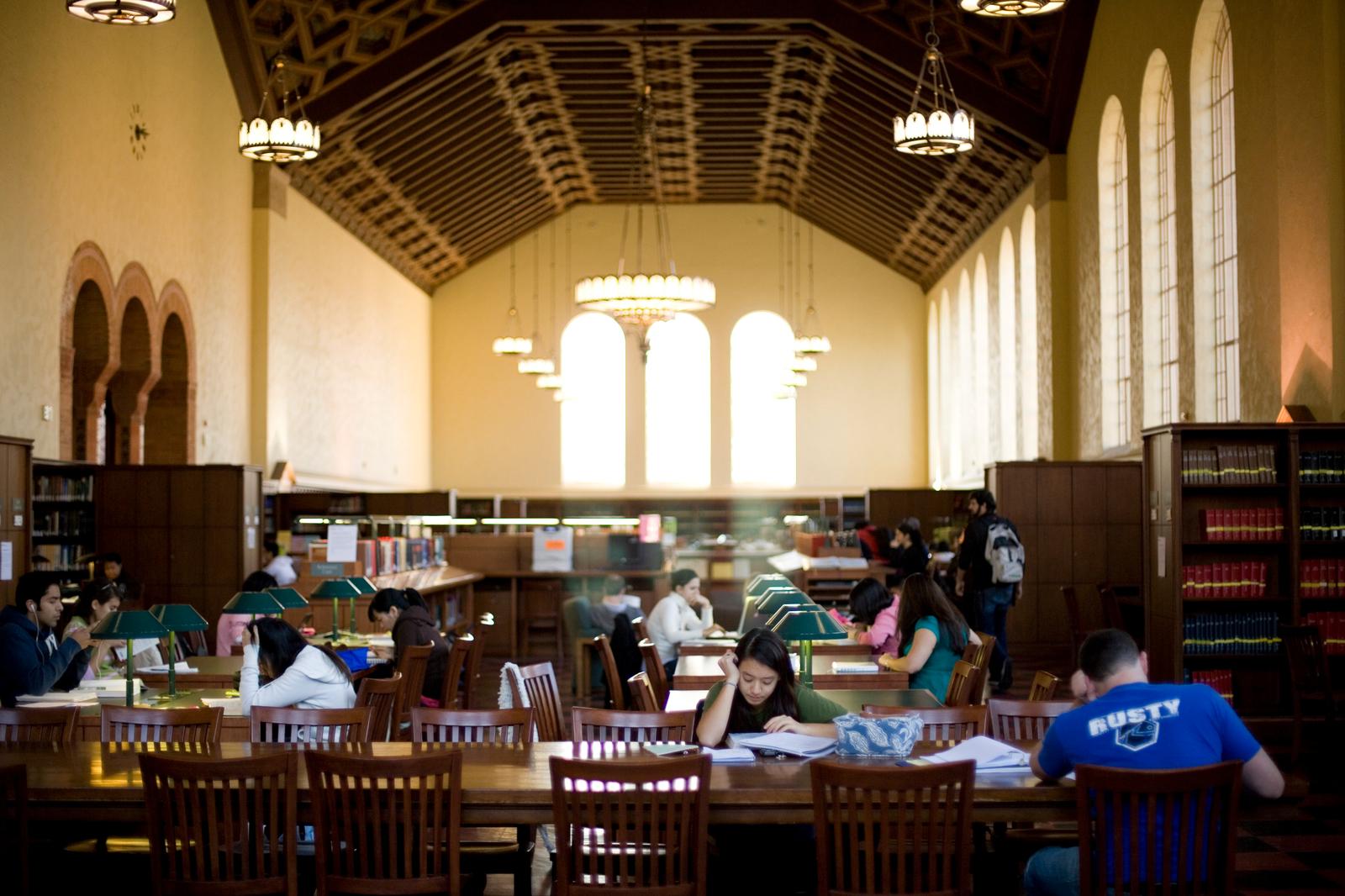 Your Path to Success
Whether it is understanding the requirements for your major, developing the right study skills, or landing that perfect internship, FYE will give you the tools and connect you to the campus resources to support every area of your Academic Success .
Academic Advisors
With over 3,800 majors in 125+ majors, navigating your way around your academic progress can be overwhelming. All first year students should meet with academic advisors in order to ensure they are on the right track towards major and degree completion.
During the New Student Orientation, you will meet with an academic advisor to receive counseling regarding course requirements and enrolling in fall quarter classes. If you cannot attend an orientation session, you should still contact the UCLA New Student & Transition Programs for information about requirements and how to enroll on your own.
Academic Advancement Program (AAP)
Location: A-316 Murphy Hall
Tel: (310) 825-3382
Window 1: to meet with a College Academic Mentor (same-day or advance appointments as available)
Window 2: to meet with a Full Time Counselor(same-day appointments only)
The Academic Advancement Program, known on the UCLA campus as AAP, is the nation's largest university-based student diversity program. AAP provides specialized academic programs and support services for first generation, low-income and students who have been historically underrepresented in higher education. You must be eligible for AAP in order to apply.
Academic Support for Student Athletes
The mission of the UCLA Academic & Student Services Office (AS2) and its S.U.C.C.E.S.S. Program is to provide an interactive learning environment that emphasizes life-long learning habits, goal setting, teamwork, leadership and character. Centered on the idea of the self-sufficient, independent learner, the S.U.C.C.E.S.S. Program features academic counseling, academic and student support services, and student-athlete development programs that support and encourage student-athletes to reach their full potential academically and personally.
College Academic Counseling (CAC)
College Academic Counseling (CAC) provides undergraduate advising for the majority of incoming students. Advising includes degree requirements, general education requirement, credit transfers, and other services to ensure that you are on the right track towards graduation.
Career Center
It's never too early to start thinking about your professional future! The Career Center offers an array of services exclusively for UCLA students, including but not limited to: individual career coaching, resume and cover letter workshops, and mock interview sessions!
Honors Programs
College Honors at UCLA is an academic program designed to encourage high academic achievement and individual excellence. Students attain College Honors by completing a diverse selection of honors coursework and maintaining superior grades. Students are encouraged to consult with their Honors Counselors to better educate themselves about the rules affecting their academic career and to better understand the many resources available here at UCLA.
Location: A311 Murphy Hall
Tel: (310) 825-1553
Libraries
There are 11 UCLA libraries. First year students most frequently access Powell Library or Young Research Library (YRL), although Your UCLA BruinCard will act as a library card and grant you access to a variety of resources and services, including printing/copying and one-on-one research consultation.
MyUCLA
MyUCLA is your online portal to access information regarding class enrollment, add/drop classes, financial aid information, and more! Review the MyUCLA Tutorial to learn more about helpful features that will help support your academic progress.
Research Opporunities
As part of UCLA's tripart mission, research is a vital component of a student's academic undergraduate journey. With more than 290 research centers and institutes and some of the most renowned faculty across the world, students have a variety of opportunities to engage in ground-breaking research that can enhance their overall academic careers.
For more information on undergraduate research, please refer to our Resource Research page.
Study Abroad
The UCLA International Education Office (IEO) is the student destination for all things study abroad. The IEO offers a complete range of services for UCLA students who wish to study abroad. Their team of study abroad advisors and program coordinators can advise students on academic, programmatic, and funding questions.
Tutoring Resources
Both formal and informal tutoring resources are available to UCLA students. Here is a list of major-specific tutoring resources in the College of Letters and Sciences. Please contact the department directly for the most up-to-date list.
Work Study Jobs
Work study is a federal program. It enables students to earn money for college costs via part-time employment. First year students can find work study opportunities via Handshake, your gateway to online Career Center services and event sign ups. Handshake grants one-stop access to hundreds of jobs and internships as well as access to other essential employment, internship and graduate school resources.