Top Ten Tips for First Year Students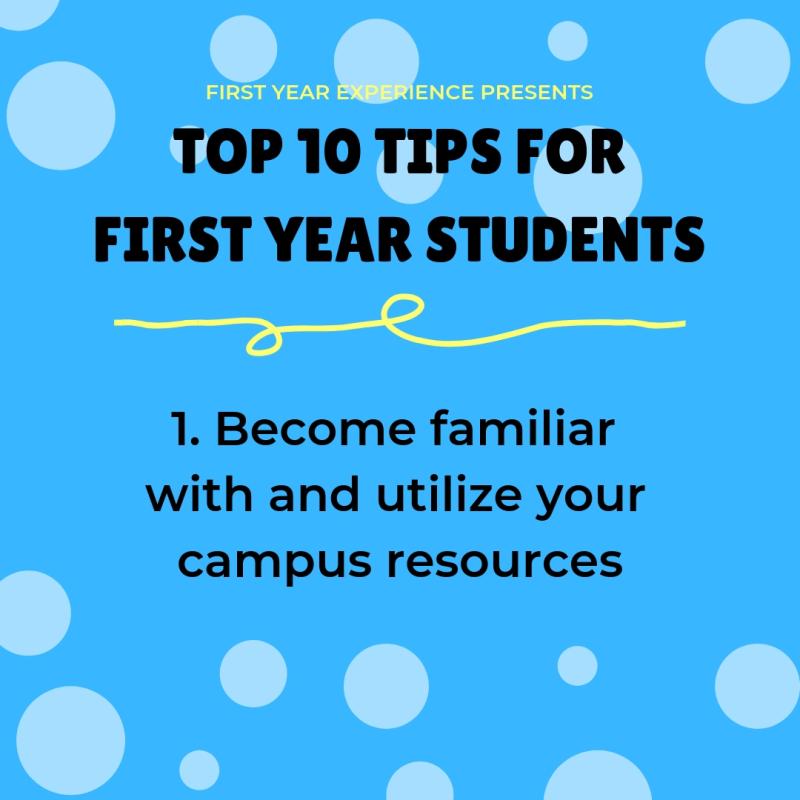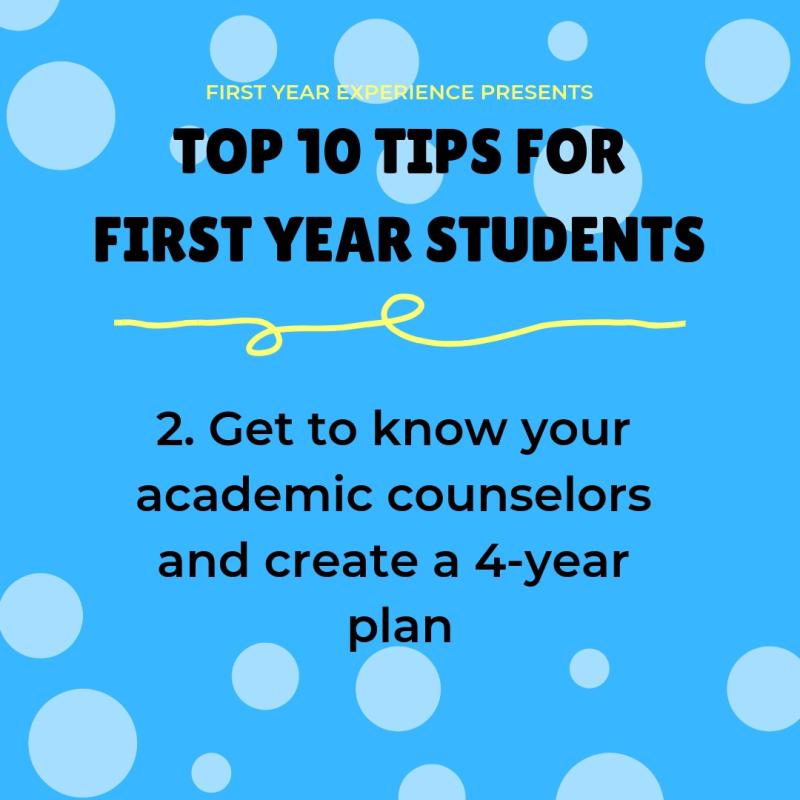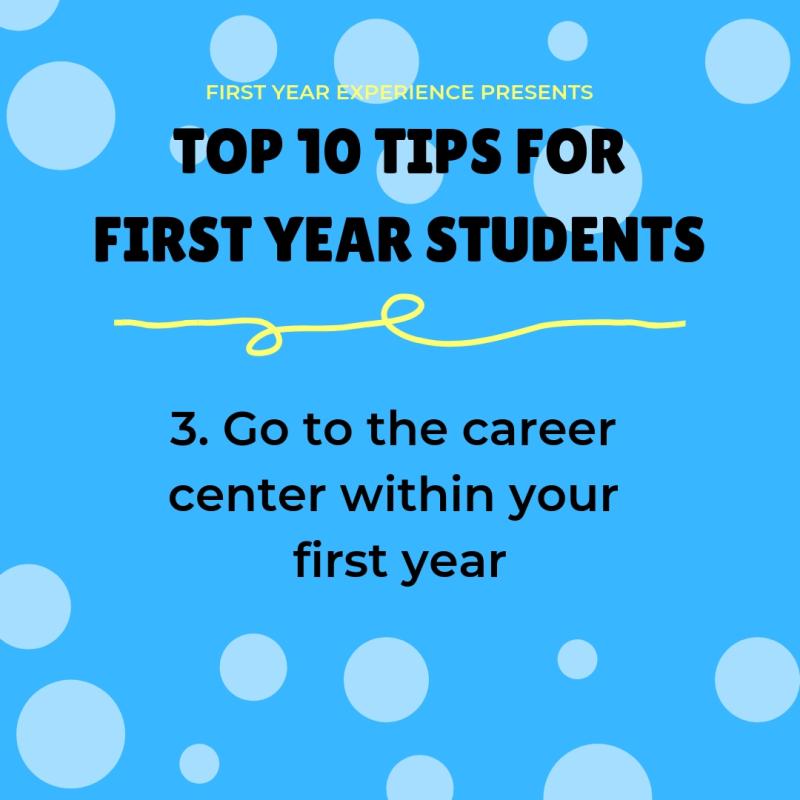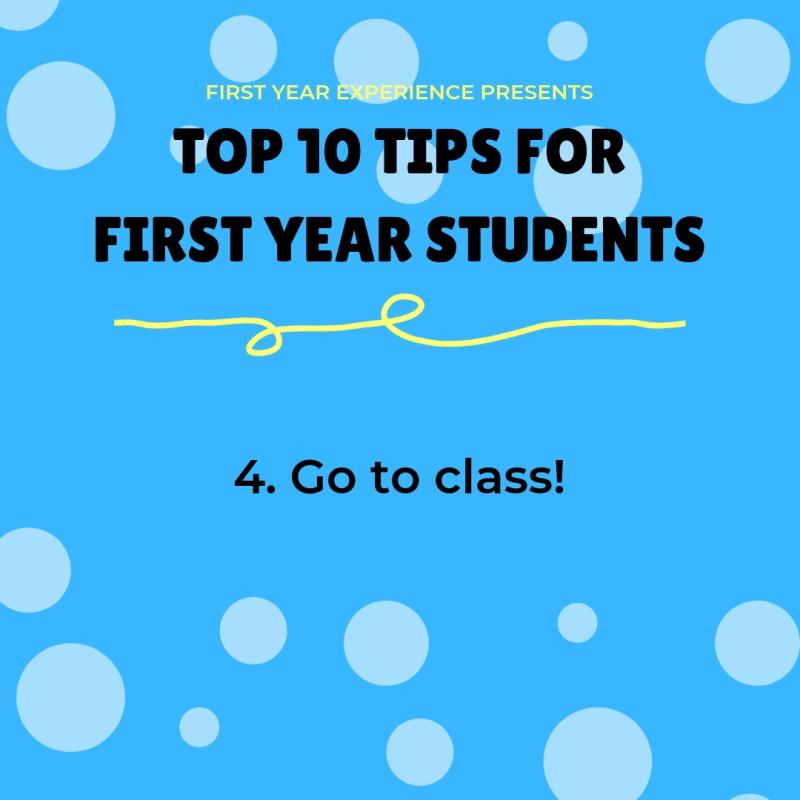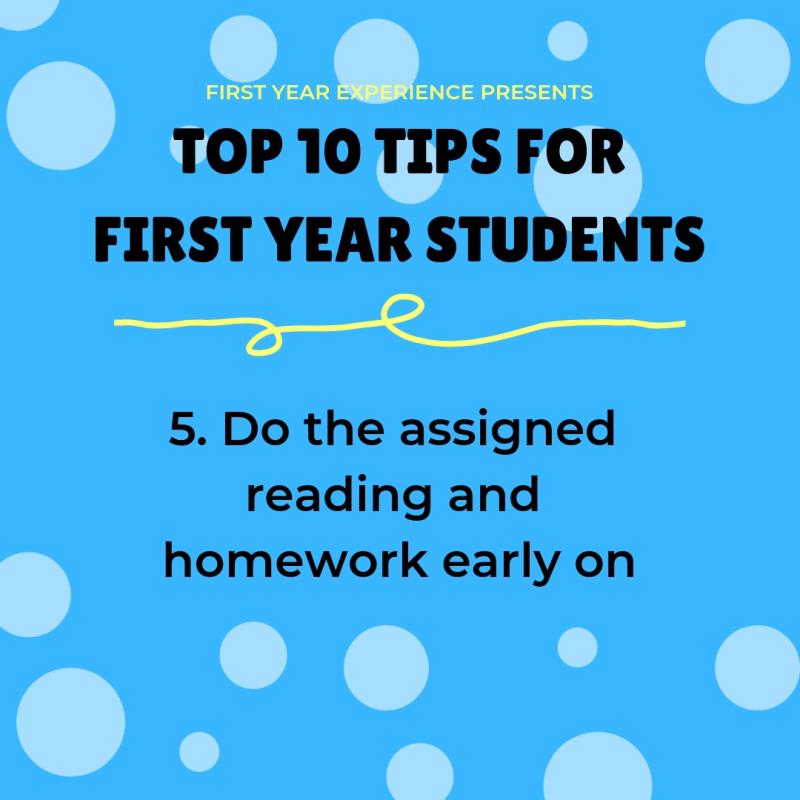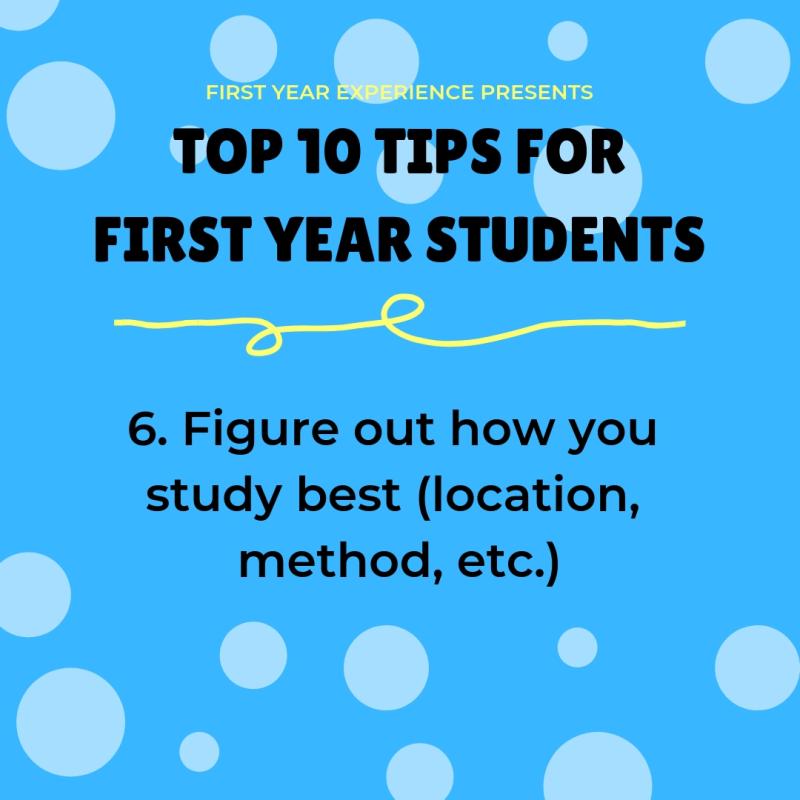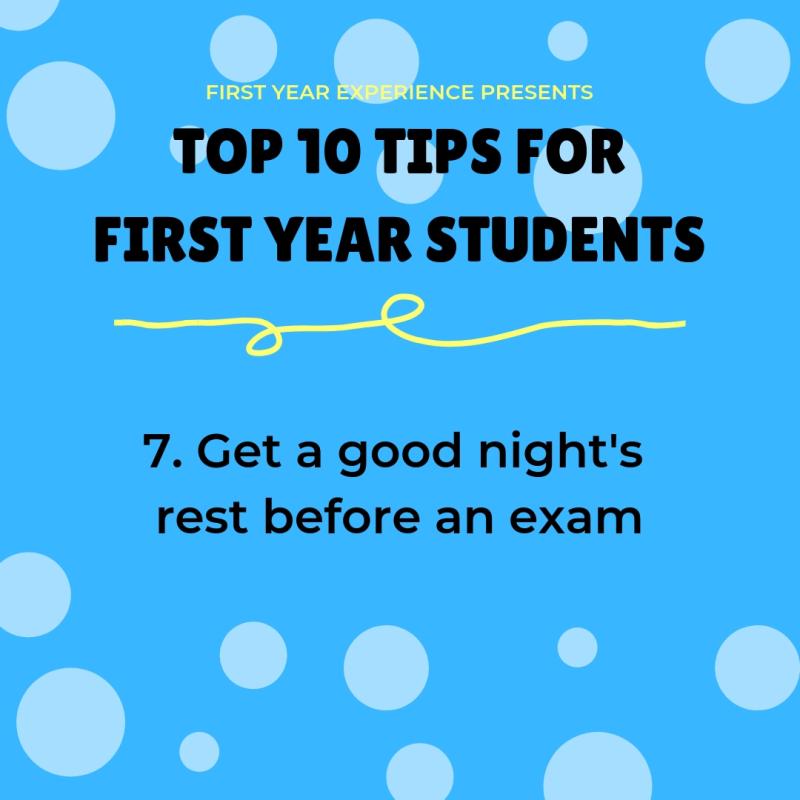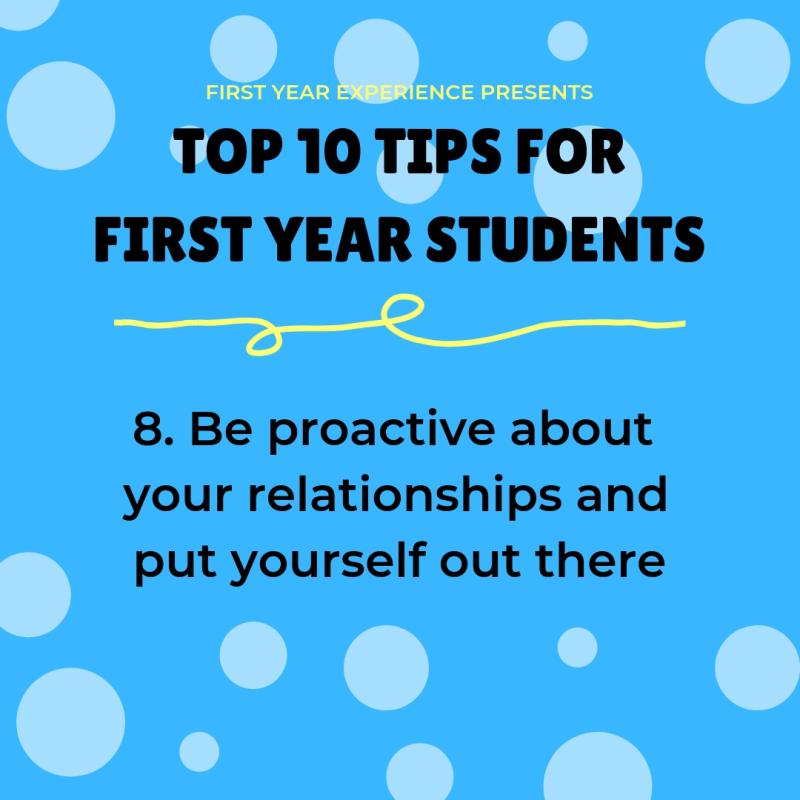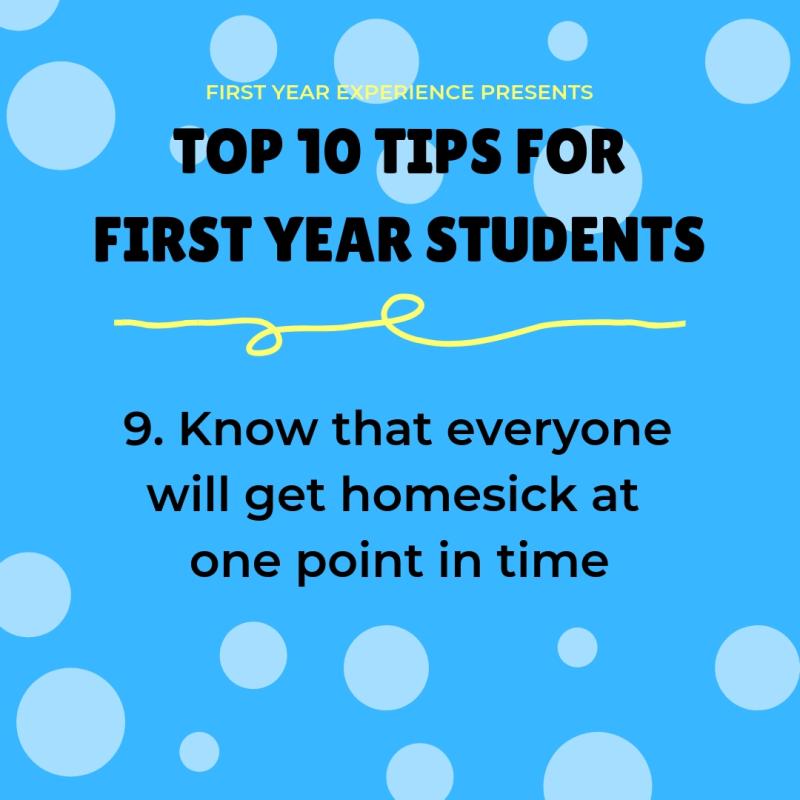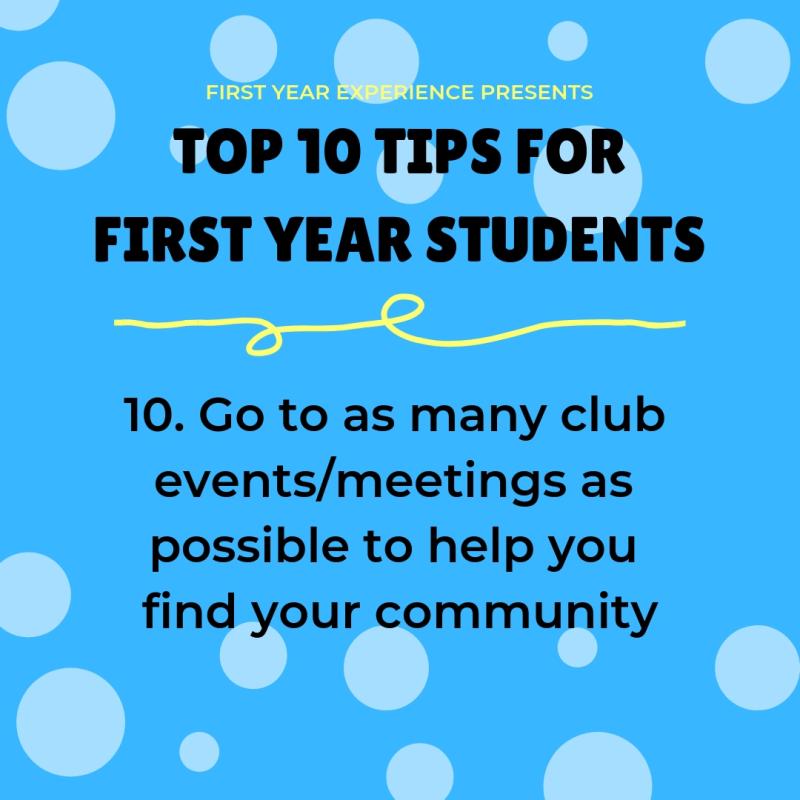 Academic Success
How do I enroll in classes?
Go on MyUCLA and onto the Class Planner sub-page. You can use this page to create a schedule for the upcoming quarter as soon as the courses are released (Find out when the Schedule of Classes for the upcoming quarter is going to be released). 
You also can use this page to look at your enrollment pass time. Remember you have first and second pass windows. Set a reminder on your phone so you don't miss it!
How do I add/drop classes? Is there a deadline to do that?
You may add classes during the first two weeks of the quarter without a fee by going to your MyUCLA. If for some reason you are having difficulty adding a class due to a prerequisite or Permission to Enroll (PTE) number needed, we recommend you contact the departmental counselor from where the class is being offered.
Beginning week 4, you will need to submit a petition to your counseling unit. Approval is not guaranteed and you will be charged a transaction fee.
Please note, the conditions to add/drop impacted classes are different (see question below).
To drop a class, go onto myUCLA and click on the "Classes" tab. Under "Enrollment", there is the option: "Drop a Class"
You can drop a non impacted class without a transcript notation or fee through Friday of second week. You can still drop a class during Weeks 3 - 10, but late fees, transcript notations, and petitions will apply depending on the week you drop. Please note, there is a limit of three restricted late drops throughout your entire undergraduate career at UCLA.
For a complete timeline of add and drop dates and deadlines, refer to College Academic Counseling's website. 
NOTE: The above policies only apply to students within the College of Letters and Science. If you are a student within the School of Arts and Architecture, the School of Theater, Film, and Television, the School of Nursing, the School of Engineering and Applied Science or the School of Music, please contact your respective counseling unit. 
What are impacted courses?
Impacted courses are classes that have high enrollment demand and limited resources to accommodate this high demand from students. Because of this, impacted classes may be difficult to enroll in because a lot of people need to take them and during enrollment they quickly fill up. You can find a complete list of impacted courses. 
The main differences between regular and impacted courses are the drop deadlines and restrictions. While you have until the end of Week 4 to drop regular courses, you only have until the end of Week 2 to drop impacted courses. Get more information about impacted courses. 
What does it mean to get a "W" in my transcript?
A "W" on a transcript indicates a student has Withdrawn from all university courses. If a student would like to withdraw, s/he will need to file the necessary paperwork with their counseling unit. Depending on when a student withdraws, s/he may receive a refund of a portion of their registration fee. Students who have not completed the final exam or the necessary paperwork in any class are eligible to withdraw.
NOTE: The above policies only apply to students within the College of Letters and Science. If you are a student within the School of Arts and Architecture, the School of Theater, Film, and Television, the School of Nursing, the School of Engineering and Applied Science or the School of Music, please contact your respective counseling unit. 
Can I retake courses?
Yes, you can retake graded courses in which you receive a grade of C- or below or a NP. You may retake up to 16 units, and typically only retake a certain course once.
Learn more about retaking courses.
NOTE: The above policies only apply to students within the College of Letters and Science. If you are a student within the School of Arts and Architecture, the School of Theater, Film, and Television, the School of Nursing, the School of Engineering and Applied Science or the School of Music, please contact your respective counseling unit. 
How do I speak with a counselor?
Depending on whether you are majoring in the College of Letters and Science or within the School of Arts and Architecture, the School of Theater, Film, and Television, Henry Samueli School of Engineering and Applied Science, or School of Nursing, each school operates differently when it comes to their counselors. We recommend you visit your school's website for more information.
Within the College of Letters and Science, you will have both a departmental counselor and a general counselor within one of the following counseling units:
Do I need to take classes during the summer before my first quarter at UCLA?
Although not necessary, some students may wish to take classes before their first quarter to get a head start on their academic progress. Always consult with your academic/orientation counselor to discuss your academic plan and whether or not summer courses would be beneficial to take prior to Fall enrollment.
UCLA offers summer classes through Summer Sessions to incoming students who are looking to take courses before entering UCLA as a freshman. Depending on personal preferences, students can choose either Individual UCLA Academic Courses or Summer Institutes.
The Academic Advancement Program (AAP) also offers the Freshman Summer Program (FSP) and the Transfer Summer Program (TSP). Find out more about the programs.
NOTE: Courses taken at community college may also be transferred over for credit. You can check ASSIST to see what courses are articulated between different institutions, but always confirm any classes you plan to take with an academic advisor. Consult an academic advisor for more information.
Where can I get information about studying abroad?
For information on studying abroad, visit the UCLA's International Education Office.
You can also visit their office in person located at 1332 Murphy Hall. For more information, find their contact here.
How can I find tutoring?
Academic Advancement Placement (AAP) offers free peer learning run by a students who have completed and succeeded at the course before. In order to attend, you must be an AAP member. Find out how to become a member.
Depending on the course you are taking, Teaching Assistants, or T.A.'s, may offer tutoring sessions outside class time (fees may apply). Oftentimes, departments will also have a list of grad students and faculty willing to tutor students at their own set rate. 
Additionally, departments may organize tutoring sessions. Contact the academic counselor within the department to learn more about tutoring services available. You should also ask your professor if s/he knows of any tutoring resources.
For assistance in writing, peer advisors are available via the Undergraduate Writing Center or the Writing Success Program.
What is the difference between lecture and discussion and seminar?
Lectures are usually large classes (80 - 300 students) with the professor standing in the front to present the course content. 
Discussions sections are small groups (15 - 30 students) led by a teaching assistant (TA) to discuss the professor's lectures in detail or answer any questions that students may have about the course material.
Seminars are similar to discussions in size but are usually much longer. They encourage students to engage in reading, discussion, presentation, and often include the completion of a culminating project.
Where can I find information about doing research?
Visit the Undergraduate Research page for information on research in either Science, Engineering, & Math or Humanities, Arts, & Social Sciences.
You can also view current research opportunities in the Undergraduate Research Portal under the Academics tab at MyUCLA.
How can I change my major? Who do I talk to?
Changing your major involves contacting the department whose program you wish to switch into. It may be a good idea to reach out to both your college counselor and the department counselor for the program you are trying to switch into for more information and support through this transition. 
Can I double major?
Students are allowed to pursue double majors in most fields except majors within the School of Theater, Film and Television. Here is a list of all majors.
Keep in mind that in order to officially double major, many colleges require a petition. Find more information about double majors and speak with your academic advisor. 
Do I have to apply for a minor? Can I double minor?
Each minor has different requirements and course loads. Double minoring is possible, but it is recommended to discuss your class plan with an academic advisor to ensure that you will be on track to graduate on time. You can find a list of minors and the requirements for each on the admissions website.
Am I on track to graduating?
You can access your Degree Process Audit report on MyUCLA and/or make an appointment with your counselor to discuss your graduation plan.
What is DARS (Degree Progress Audit report)? Who can help me analyze my DARS?
DARS (Degree Audit Reporting System) is an automated record reflecting a student's academic progress toward degree completion in their declared major. By considering completed UCLA course work, transfer courses and courses in progress, DARS analysis provides timely information on a student's progress toward meeting degree requirements.
To get to DARS, first access your MyUCLA account. It is listed as "Diploma Progress/Audit Report" under the Academics tab.
What is a Library Reserve?
Library reserves are made upon an instructor request for a specific class. Materials are made available online or physically at a UCLA Library. Reserves include textbooks, articles, and any other supplementary reading that a course may require. Reserves usually have a loan period of two hours and can be found on the UCLA library website. 
A tip! If you check out a library reserve within two hours of closing, the remaining time left gets moved to the next day. For example, if you were to check out a textbook on reserve at 10:30 PM on Thursday and the library closes at 11:00 PM, then the textbook is due one and a half hours after opening on Friday morning! This way, you can take the textbook home and use it for a longer time.
How can I find what textbooks I need for a class?
The assigned textbooks for each course can be found on the professor's syllabus (which is usually uploaded to CCLE) as well as on your Study List through your MyUCLA portal under the title of the course. This tab will take you the the UCLA Store website and compare prices between other online bookstores that have the books in stock. 
What's the difference between lower division and upper division courses?
Generally, two types of requirements that must be satisfied for the award of the degree: preparation for the major (lower-division courses) and the major (upper-division courses). Lower division courses are numbered 0-99 while upper division courses are numbered 100-199. (If you see courses numbered above 199, those are usually graduate level courses!)
Note: sometimes majors will require upper division courses as prep for a major to ensure all those in the major meet a certain GPA requirement. For example, the Psychology major requires Psychology 100A and 100B as prep for the major, but both courses are considered upper division courses.
What's an Enrollment Appointment?
Based on units completed and priority status, appointments are assigned randomly within pass time periods (Here is a breakdown on how enrollment appointments are assigned). Your exact enrollment times are available through MyUCLA, both as a sidebar item on your Class Planner and as a separate page under the Classes tab. During a student's first pass, they can enroll in up to 10 units. During their second pass, the student can enroll in the study list maximum number of units. 
How many classes do I have to take each quarter?
To remain a full time student 12 units are required. Classes differ on how many units they are worth and each college within UCLA has a different unit maximum. These unit maximums can be found on the UCLA registrar website. 
How many credits will be awarded for my AP or IB tests? What AP/IB scores does UCLA accept?
For a full list of what tests and scores that will be accepted for course credit, access the Undergraduate Admissions website.
AP credit: https://www.admission.ucla.edu/Prospect/APCredit.htm 
IB credit: http://www.admission.ucla.edu/Prospect/IBCredit.htm
How do I get credit for courses taken at a community college?
You can access more information about receiving credit for previously taken courses at the UCLA Undergraduate Admissions website.
Generally, if a lower division course taken at California community courses is transferable for credit in a course at UCLA, it is listed on ASSIST. However, it is always a good idea to check with your counselor before enrolling in community college courses you are planning on taking for UCLA credit to ensure you will be able to transfer them.
Do I have to take all my classes for a letter grade?
No. Classes may be taken on a Pass/No Pass grading scale if students are enrolled in at least 12 units. A pass or "P" is assigned to a letter grade of a C or better, these courses are counted toward requirements for graduation but not toward GPA. Only one course each term may be taken as P/NP and some courses may not be taken P/NP as requested by your major. More information on grading can be found.
What is UCLA's plagiarism policy?
UCLA has a zero tolerance plagiarism policy for any and all assignments. 
Where can I find reviews on my professors?
The Bruin Walk website offers a guide to professors, courses, and apartments at UCLA with reviews and grades submitted by students. Though not as popular at UCLA, you may also find reviews for a professor. 
Where can I print on the Hill or on campus?
There are numerous places where you can access printing at UCLA!
UCLA Community Programs Office (CPO) in the Student Activities Center
- $10 of free printing per quarter
- Black and white prints are 10¢ per quarter
- Resets every quarter during Week 2
Public Affairs Social Science Computing Lab
- Students enrolled in a social science course receive $10 printing credit per quarter
Hershey Hall Life Science Computing Lab
- Life Science or Computer Science majors receive 250 pages of free printing per quarter
Boelter Hall SEASnet Computing Lab
- Engineering and Computer Science students receive discounted printing
- Black and white prints are 3¢ per page
- Color prints are 25¢ per page
James Carter PIC Lab in Math Sciences
- Students enrolled in a PIC or qualifying math course receive $10 printing credit per quarter
- Prints are 5¢ per page
Franz Hall
- Undergraduate students enrolled in a Psychology course receive $4.50 printing credit for the WEPA stations in the Psychology building
UCLA Academic Advancement Program (AAP) in Campbell Hall
- Students in AAP receive discounted printing
- 10¢ per page
UCLA Powell and Charles E. Young Research Libraries
- Black and white prints are 10¢ per page
- Color prints are 40¢ per page
UCLA Luskin School of Public Affairs
- Black and white prints are 4¢ per page
- Color prints are 15¢ per page
WEPA stations around the Hill and on campus
- Students living on the Hill receive $5 credit on their WEPA account at the beginning of each academic year
- View the map below to find the closest WEPA station to you!
Get Involved
How can I find a list of the student clubs at UCLA?
Check out the official list of over 1,000 registered UCLA organizations, organized by category and member type. 
You will be able to participate in the Enormous Activities Fair during True Bruin Welcome where many of the registered clubs above will be in attendance recruiting new members. 
Finally, if you do not find a club that interests you, visit the SOLE website on steps you can take to start your own organization.
What is UCLA's student body government?
"USAC", the Undergraduate Students Association Council, is the governing body of the Undergraduate Students Association (USA) whose membership is comprised of every UCLA undergraduate student. 
USAC is comprised of fourteen student officers that are elected by students during the annual election held during Spring Quarter. For the duration of their term, these elected students lead their offices and commissions to execute unique platforms and initiatives for the undergraduate student body.
The following are USAC offices:
Office of the President, Internal Vice President (IVP) Office, External Vice President Office, General Representative 1 Office, General Representative 2 Office, General Representative 3 Office, Transfer Student Representative Office, Academic Affairs Commission, Campus Events Commission, Community Service Commission, Cultural Affairs Commission, Facilities Commission, Financial Support Commission, and Student Wellness Commission.
What does South Campus and North Campus mean?
South Campus refers to the southern area of campus that houses departments containing majors that fall under the STEM category, including life sciences, physical sciences, physics, math, chemistry, engineering, computer science, etc. 
North Campus represents the northern area of campus with departments within Arts/Social Science/Humanities majors such as English, Communication Studies, Sociology, Gender Studies, Music, World Arts and Cultures, and Business/Economics.
There are also some "in between" majors that fall somewhere between North and South campus, including Psychology, Anthropology, and Human Biology and Society. 
What are some of UCLA's biggest events throughout the year?
Where can I find information on events on campus and on the Hill?
Connect with the FYE office via our social media to get the latest information on programs related to first year students. 
Additionally, we recommend you visit UCLA's Happenings Page and Residential Life's home page for events throughout the campus. 
Where can I get more information on other UCLA departments, resources, and services?
The main UCLA website and the UCLA Student Affairs website have websites for these resources and services.
How do I find a job on campus?
There are plenty of job opportunities on campus! A great place to look for available student positions is on the ASUCLA website and the Residential Life website. 
We also recommend you check with individual departments on campus as they may also be looking for student workers. 
Finally, the FYE office hires first year student ambassadors year round depending on space and need. Contact FYE to inquire if we are hiring.
What are some resources for undocumented students?
The Bruin Resource Center houses the Undocumented Students Program, providing services such as counseling, financial aid assistance, legal advising, and more. The Undocumented Students Program also strives to bring the undocumented student community together and serve as an advocate for these students. 
What are some major UCLA traditions?
UCLA has many traditions that date back to the school's founding. You can access a list of several fantastic events that have become tradition as part of Bruin Pride here: https://alumni.ucla.edu/traditions/
How can I sign up for Intramural sports?
A variety of leagues, tournaments, and special events are offered each quarter. Individuals may register an entire team, or for most events, register as a free-agent and be matched with other free-agents to form a team.
I heard we have rock climbing, is that true?
UCLA's Rock Wall is located on the first floor of the John Wooden Center. It is open free of charge to UCLA Students and members of UCLA Recreation. People at all levels of experience are invited to climb at the wall where both Bouldering and Top-Rope Climbing are available. Shoe rentals are free on one's first visit to the wall. For more information, access UCLA Recreation's website.
Does UCLA have swimming pools?
UCLA Recreation manages six aquatic facilities throughout the campus. The pools offer a variety of services that include swim lessons for youth and adults, Master's swimming, leisure swimming and a variety of innovative aquatic fitness classes that cater to all ability levels.
What is the Sunset Recreation Center?
Sunset Recreation Center is a park-like facility that features a park pool, family pool, picnic and barbecue areas, an outdoor amphitheatre, sand volleyball courts, tennis courts, and a challenge course. The facility also has equipment available for checkout including volleyballs, swim paddles, kickboards, pull buoys, and fins.
What is the Student Activity Center (SAC)?
The Student Activities Center is a great resource for students that houses the UCLA test bank, a gymnasium, some intercollegiate sports, locker rooms, showers, an outdoor swimming pool, and multiple on-campus organizations.
What's the Career Center? Why would I go there? Where can I find information on their services?
The UCLA Career Center offers services and resources to help UCLA students, UC graduates and employers reach their goals. You can visit the Career Center at 501 Westwood Plaza, Strathmore Building, North Entrance, 2nd & 3rd Floors or visit their website for more information at http://www.career.ucla.edu/.
What are some resources for Transfers students?
UCLA's New Student and Transition Programs offer orientation programs and the College Summer Institute. The UCLA Transfer Student Center is UCLA's central hub for all things transfer! It is the Transfer Student Center's mission to help you hit the ground running and make the most of your time at UCLA. We aspire to connect you to the university system and the transfer community, support you and provide you with the tools you need to achieve your goals at UCLA and beyond.
You can access their website here: http://www.transfers.ucla.edu/
What are some resources for International Students?
For international students, the Dashew Center provides a wide variety of services, including assistance with immigration regulations, neighborhood orientation and programs in English conversation.
What's a first-generation college student? Am I a first generation college student?
For UCLA's program, a "first-generation college student" is identified as a student whose parent/guardian have not received a four-year U.S. bachelor's degree.
Housed under the First Year Experience, First To Go promotes campus involvement and visibility with a focus on the retention and success of all first-generation students at UCLA. First To Go serves as a resource hub to assist current UCLA undergraduate students as they navigate the campus and provide support in building community. Being first-generation is an accomplishment that should be celebrated! 
Where can I find out more about UCLA study abroad programs?
Study abroad is a transformative academic experience that every college student should pursue. For more information, visit the International Education Office's website here: https://ieo.ucla.edu/
Personal Health
What are some resources for students with disabilities?
UCLA's Office of Students with Disabilities offers a variety of support services for a spectrum of disabilities, both permanent or temporary. OSD staff can best assist students with accessing resources to assist with their educational needs.
What are some mental health resources on campus?
There are many resources on campus to assist with mental health issues, which include:
Where can I go if I want to take a study break and exercise?
UCLA Recreation has a variety of opportunities for involvement in physical activity, which include:
The Wooden Center & BFit
Club sports
Recreational classes (arts, dance, martial arts, etc.)
Marina Aquatic center (kayaking, rowing, sailing, etc.)
Aquatics
Wilderness trips
Rock Wall
Although most of these opportunities are included in your student fees, others you must pay a nominal fee to participate. Registration is required and/or encouraged for a lot of the options above.
For more information on participating, refer to the Recreation website. 
Who can I talk to if I am feeling stressed and having issues with time management?
There are several resources on campus which can assist you when you are feeling overwhelmed. All you need to do is take a proactive approach and reach out and ask for help.
Your Resident Assistant - they are trained peers who are knowledgeable about many on-campus resources to assist you in your time of need.
The GRIT Program - In this program, students receive individualized support from trained peer coaches, with the aims of enhancing overall well-being and improving academic and personal success by utilizing various strategies for empowerment. Topics which peer coaches address include stress management and mindfulness, fostering positive social connections, goal setting, academic skills enrichment and navigating campus resources.
Campus and Student Resilience - This program equips students with resilience skills - emphasizing connection and belonging, service, self-efficacy and mastery, and self-reflection. They include access to their Resilience Peer Network where you can have support via trained peers. 
CAPS - UCLA's mental health center offers individual therapy, group sessions, and other services and resources that can help you manage all your responsibilities as a student.
What is the Student Activities Center?
The Student Activities Center is a great resource for students that houses the UCLA test bank, a gymnasium, some intercollegiate sports, locker rooms, showers, an outdoor swimming pool, and multiple on-campus organizations.
It is located east of the Wooden Center and north of Ackerman Union.
I accepted UCSHIP, where can I find information to which services I'm eligible for?
All information pertaining to UCSHIP and the services it provides may be found at Student Health Insurance.
How can I waive UCSHIP?
Waiving UCSHIP can be done at the beginning of each quarter on the student health website. Students who wish to waive UCSHIP must meet certain waiver criteria including having a personal insurance plan.
How can I make an appointment with ASHE center?
Making an appointment with ASHE center can be done on the ASHE center patient portal.
What is CAPS? Why would I go there? How can I make an appointment with CAPS?
CAPS or Counseling and Psychological Services is a mental health center for UCLA students. CAPS is available to support in any mental health needs through counseling and psychotherapy. Reasons to go to CAPS include feelings of depression, being overwhelmed, experiencing issues with eating, and any mental health concern that may arise.
To make an appointment with CAPS, log in to the ASHE patient portal and select "schedule an appointment" the patient portal may be found after logging in on Counseling & Psychological Services. 
How can I contact UCPD?
UCPD can be contacted through email at info@ucpd.ucla.edu, phone at (310) 825 - 1491, in person at 601 Westwood Plaza, and anonymously at (310) 794 - 5824. Their business hours are Monday - Friday from 8 am to 5 pm.
How can I contact the Center For Accessible Education for students with disabilities?
Administrative Offices - A255 Murphy Hall 
Hours: Monday - Friday, 8am - 5pm 
Phone: (310) 825-1501
Fax: (310) 825-9656
Van Service: (310) 825-2263 
Mailing Address 
UCLA Center for Accessible Education Box 951426
Los Angeles, CA 90095-1426
Is there someone I can contact if I'm feeling homesick?
CAPS or Counseling and Psychological Services is a mental health center for UCLA students which can help in dealing with homesickness. CAPS is available to support in any mental health needs through counseling and psychotherapy. More information about CAPS can be found.
Finances
How can I make an appointment with a financial aid counselor?
You can reach UCLA's Financial Aid Office at (310) 206-0400 or email finaid@saonet.ucla.edu to request an appointment. 
Generally speaking, your counselor will be assigned according to your last name. A complete list of FAO counselors can be found.
Who can I contact if I am going through a financial hardship?
UCLA's Economic Crisis Response Team is dedicated to assisting students who are experiencing a financial crisis. 
Contact ECRT at ecr@saonet.ucla.edu or call (310) 206-1189.
What is work study? Where can I find work study jobs?
Work-Study is a need-based form of Financial Aid that you earn through on or off-campus employment and receive in the form of a paycheck to encourage part-time employment and reduce the amount of loan debt incurred while attending college. Work-Study does so by paying a portion of your salary thus making it more advantageous for an employer to hire you. 
Most on-campus jobs can be considered for work study; however, the employer must officially request the job be posted as work study by going to the work study website and submitting for official approval.
You can also go to the UCLA Work Study Job bulletin posted on MyUCLA, which has a current listing of approved work study jobs.
For more information, please refer to the Work Study page on the Financial aid website. 
How can I find a job on campus?
Handshake, operated by UCLA's Career Center, provides information on career services and events for students in addition to listing hundreds of jobs and internships UCLA students are eligible for. It also grants you access to other types of employment including internships and graduate school resources.
You can also look for on-campus jobs with the following departments:
How and where can I pay for tuition?
All students are assigned a BruinBill account which records all charges and payments associated with registration, housing and transportation, as well as other service charges like health insurance that are assessed to students. A  student's BruinBill is available to manage nearly 24/7; the student just logins to MyUCLA and clicks on BruinBill Accounts.
Fees are assessed monthly via BruinBill and payment is due on the 20th of the month following the posting date of the charge. If the 20th falls on a weekend or a holiday, the due date is the last business day prior to the 20th.
Each month, students will receive an automated e-Bill reminder to a designated email account (selected via the Settings section of MyUCLA).
Tuition can also be paid in person using a check, cashier's check, or money order at the Payment Solutions and Compliance office located at 1125 Murphy Hall, open Monday through Friday from 9am to 4pm. 
What is a budget increase and how do I find out if I am eligible?
UCLA students are eligible for a budget increase when their educational expenses during the academic year are greater than the financial aid and loans provided to them. A budget increase can be submitted to cover the cost of: major auto repairs, computer purchases, medical/dental/optical expenses not covered by insurance, childcare costs, special projects, and airfare in the case of emergencies or to visit family over the holidays. You can find the Budget Increase Request form on the financial aid website.
Where can I go for help with scholarships?
UCLA's Scholarship Resource Center (SRC) provides information regarding scholarships to all students regardless of need or merit through workshops, one-on-one sessions, as well as social media outlets. SRC is located in room 233 in Covel Commons on the Hill and is open 11am to 6pm, Monday through Friday.
Does financial aid take money away from my grant awards when I report scholarships to the school?
If you already have a financial aid package and subsequently receive an outside scholarship/award, your financial aid offer will be adjusted for that award, and is dependent upon the conditions of the award. 
Generally, need-based loans and work-study awards are reduced first to "make room" for that award. To ensure that an outside scholarship can help you as much as possible, it is our policy to replace your self-help (need based loan and work-study awards) first. If the amount of outside aid exceeds the amount of loans and work-study in your package, your grants are then reduced.
Outside awards that are split evenly between quarters have a more positive impact on students.
How can I access my BruinBill?
Your BruinBill can be accessed on your MyUCLA page under the "Finances and Jobs" tab.
Does UCLA have a Loans office? How do I take out a Loan? What types of loans are there?
The UCLA Loan Services Office is located in Murphy Hall Room A227, Monday-Friday from 9am to 5pm. They are also available at (310) 825 - 9864 Monday-Friday from 9am to 4pm. 
Any loans offered can be found under the "Finances and Jobs" tab in "Awards and Notices" on your my.ucla.edu. There you can see any grants, loans, and scholarships offered by UCLA along with work study eligibility. There are both subsidized loans for which interest does not begin until you graduate and unsubsidized loans for which interest begins immediately after the loan is taken out. 
To learn more about your loan options visit the UCLA Loan Services Office or go to http://www.loans.ucla.edu/.
Does UCLA offer any scholarships? Where can I find scholarship information?
Scholarship information including scholarships offered by UCLA and departmental scholarships can be found on http://www.scholarshipcenter.ucla.edu/. Scholarships are available to both first-year and continuing students and vary in amount, eligibility, and disbursement.
How can I put money on my BruinCard? / Can I put money on my Bruincard to use on campus?
You can add money to your BruinCard online or in person with a credit/debit card at the BruinCard Center at 123 Kerckhoff Hall.
What do I do if my Bruincard stops working?
Visit a BruinCard Center during business hours to get a replacement card. The main BruinCard Center is at 123 Kerckhoff Hall. You must return your damaged card to the BruinCard Center; otherwise, the card will be treated as lost or stolen. The fee for replacing a damaged card is $7.50.
Housing
Can I stay in my room over Winter and Spring Break?
For winter break, residents who have a need to stay on campus may request stay through accommodations which, when approved, will allow a student to stay in her current room and dine at a specific dining location during the winter break, except during university holidays when dining will be closed. Please note there is an additional charge for this stay-through package which must be purchased in advance. To sign up for the stay through package, please contact Housing directly.
For spring break, residents may remain in their room without any additional charge for the academic year. However, meals will not be served in any dining facility during this time.
Where can I make my housing payment?
Payment can be made online on BruinBill via MyUCLA under the Jobs and Finances section.
For more detailed information about your housing, please refer to Housing website.
Can I switch roommates?
Mutually requested room switches (or room swaps) and transfers to vacant spaces will be considered during the Open Transfer Period each quarter. There will also be a Room Swap Event each quarter so that residents may meet other residents who are interested in moving. 
All residents interested in a transfer/room swap must submit an on-line Transfer Request from the My Housing website by selecting the Undergraduate Transfer Request link. Residents are required to meet with their Resident Director (RD) or Resident Services Coordinator (RSC) regarding their request at the Open Transfer/Room Swap Event before the request will be processed.  
Students unable to attend the Open Transfer/Room Swap Event will need to schedule an appointment with their RD or AC before the event to be eligible for a transfer.
How can I pick my roommates?
Roommates in the same building and with the same room request are assigned based on lifestyle preferences chosen on the application and gender. Mutual requests to be matched as roommates can be completed on the housing application. These requests are not guaranteed but every effort is made to ensure they are fulfilled.
Can I get a single-occupancy room?
Single room suites are available at Hedrick Summit, Rieber Terrace, and Rieber Vista. Information on contract rates can be found on the housing website.
What is a Living Learning Community?
Living Learning Communities are an initiative sponsored by Residential Life where students with similar interests live together and participate in programs that cater to their academic, social, and personal needs. Students living in these communities have the opportunity to partake in academic experiences with their peers and interact with faculty, enjoying the benefits of being part of a diverse community that shares scholarly interests. You can learn more or apply to live in an LLC here: https://reslife.ucla.edu/livinglearning/
Should I bring a microwave or mini-fridge for my dorm?
Mini-fridges are allowed as long as they are no more than 6 cubic feet in size. Stand along microwaves are not allowed, however, a microfridge (refrigerator and microwave combination) can be rented for the year from collegiate concepts.
Who do I contact if I am differently-abled and need special accommodations in the dorms?
The UCLA Center for Accessible Education may be contacted for special accommodations in the dorms and on campus. 
Hours: Monday - Friday, 8am - 5pm 
(310) 825-1501
How do I know what food is being served in the dining halls?
Dining hall menus can be found daily and in advance on the UCLA dining services website.
Is it okay to have overnight guest in my dorm?
Overnight guests are allowed only with the consent of all roommates. Guests are subject to the same general conduct regulations as those living in the room. Regulations can be found on the UCLA Residential Life website.
How do I change my meal plan?
A meal plan change request can be made before Thursday, September 14th without a fee or afterwards with a $25 fee. Upgrades to the meal plan are reflected on the Monday of the week that the change is made, downgrades are reflected on the Monday of the next week. 
Meal plan changes may be requested through the ask housing page under the "Ask a Question" tab found at http://ask.housing.ucla.edu/.
What if I cannot pay my housing bill all at once?
UCLA offers 4 different payment plans for housing bills with differing times of payment. There is monthly, quarterly, full, and financial aid quarterly.
More information on these payment plans can be found on the UCLA housing website.
Is there a curfew in the dorms?
There is no set curfew in the dorms. However, specifically designated quiet hours are in place during the school year. These hours and more regulations can be found on On Campus Housing Regulations.
Sunday-Thursday quiet hours are from 10:00 pm to 8:00 am the next day and Friday-Saturday quiet hours are from 1:00 am to 9:00 am. 
Is housing guaranteed for all four years?
Freshmen students admitted for Fall Quarter are guaranteed three consecutive years of on campus housing.
Do I have to pay for cable if I bring a TV?
Cable TV is free and provided to all residents living On Campus. A coaxial cable is required to connect a TV to cable services. More information on what is needed can be found on the UCLA housing website.
Where do I have my mail sent to and where do I pick it up?
All on-campus residents receive mail and packages at the Housing Mail Center located in Delta Terrace at Sunset Village. Please contact the Housing Mail Center with any inquiries at (310) 206-1767. 
Please use the following format as the mailing address: 
Student's First & Last Name (as registered at UCLA) 
Building, Room# 
330 De Neve Drive 
Los Angeles, CA 90024
Should I bring my car to campus? How much is parking?
Fees for parking passes for students, commuters, and short-term passes are all listed on the UCLA transportation website.
First Year Experience Office
What does the FYE office do?
The UCLA First Year Experience (FYE) Office helps students navigate campus resources, provides programming, and offers research and information supporting First Year Bruins' success in the areas of:
Academic Success

Get Involved

Personal Health

Finances
Please contact FYE if you any questions or would like to speak with a staff member.
Where is the FYE office located?
First Year Experience (FYE) is located in 315 (3rd floor) Bradley International Hall on the Hill.
What days/hours is the FYE office open?
FYE is open Monday - Friday from 9:00 a.m. - 5:00 p.m.
Is FYE a program that students have to register or sign up for?
No, students do not have to register with FYE in order to receive updates and assistance. All first year students are eligible to participate in FYE programming.
Who do I contact from FYE if I need help with something?
Our office consists of current student staff (undergraduate and graduate) and professional staff. All of our staff are knowledgeable about FYE services and the UCLA campus resources that could help you. FYE staff members can be reached by dialing our main office number at (310) 825-3401 or by emailing us at firstyearexperience@orl.ucla.edu.
Are FYE resources available to transfer students as well?
Yes! As transfer students, you are first year students as well so all the services we provide apply to you! Also, our resources are not solely limited to first years and first year transfer students. If you are a transfer student, we also encourage you to visit UCLA's Transfer Program.